Guys, sometimes I do crazy things. This is one of them. With the huge help of Jordan,
midfunk, we've sort of invented a TV show? LOL. It would be awesome, okay. Politics and sex and comedy and ~drama -- basically, Sorkinesque, but without all the preaching and the life lessons. Instead, just, sometimes people's lives go to shit and sometimes government is really unfair and awful, and oh hey, let's find the humor and the sex appeal in that, please! Ergo;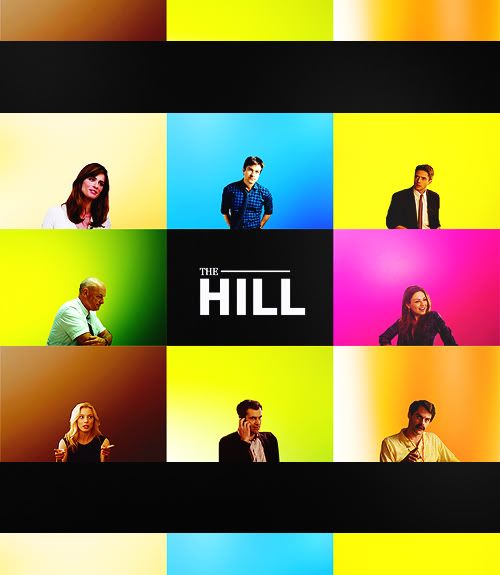 "You've left quite a mess, haven't you."
AMERICA: THE BEAUTIFUL (& THE DAMNED)









A "dramedy" series -- if The West Wing met Weeds (and we're keeping Mary-Louise Parker, fyi) -- set in the nation's capital. At The Capitol. In this fictional America, we are looming on the precipice of the very financial crash and crisis we experienced starting in 2008 -- only this beast is a touch worst. A popular and long-running Senator finds himself at the center of this mess and sees his presidential hopes dashing before his very eyes. The head of his own dysfunctional staff enlists an old law school friend to come on board and manage the coming turbulent days, and ensure the Senator still has a viable shot at the White House. The ensuing fallout is steeper than any of them could have envisioned, and as the Senator's professional (and private) life crumbles, the staffers and all those around him don't fare much better.





THE PLAYERS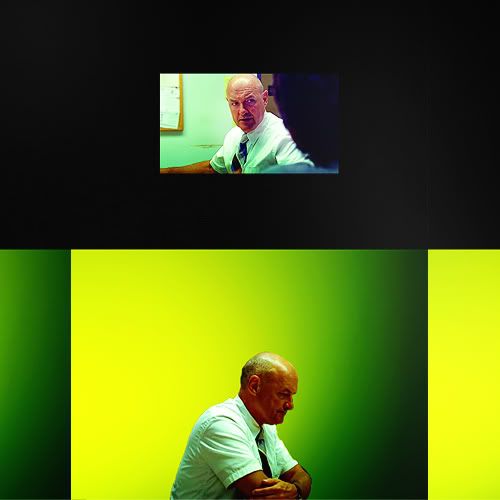 TERRY O'QUINN as
SENATOR HALL WALKER
A popular Senator from Pennsylvania, Senator Walker made a name for himself as a pragmatist, as well as his hardline when it came to budgetary and appropriations matters. Prior to running for office, Walker played a big role in the financial district and Wall Street. Walker is the tragic figure in all of this, his empire crumbling because of the past decisions he made and the reality that he may not be able to fix the mess her created. He faces problems on the homefront as well, with a dissatisfied wife, a dangerous son, and an increasingly distant daughter.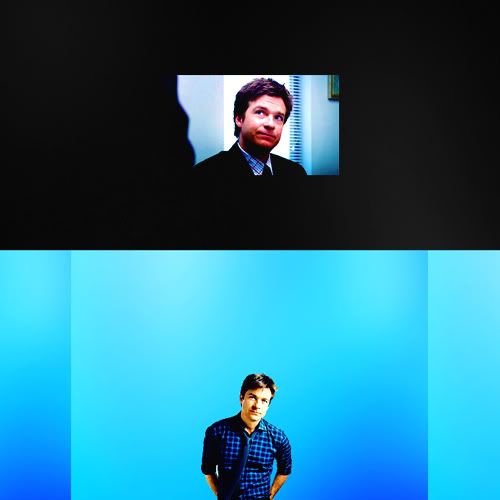 JASON BATEMAN as
CHARLIE NICHOLS
Senator Walker's Chief of Staff
Nichols has spent his entire adult life working for the federal government, and the bulk of that on The Hill. He left law school an idealist, and although the reality of his profession has injected a hefty dose of cynicism within him, he still finds himself devoted to the idea of working for the government, and perhaps, one day even running for office. He is less about policy and more about victory, and his strict commitment to his professional life hasn't allowed for much commitment in his personal life. Not that he minds. He prides himself on his reputation as an infamous D.C. bachelor, and among the women he has left in his wake is Lucy, an aide in Senator Reed's office. When shit starts getting real, he suggests to Senator Walker they bring in an old law school friend of his, Agnes. CUE SEXUAL TENSION AND CHEMISTRY. Don't worry. We'll only stretch it for the first season.


AMANDA PEET as
AGNES ANNE BENNETT
Agnes is all about the profit. After law school, she worked at one of the top law firms in the nation and then, randomly, up and left. Since then, she has worked on a purely consultant basis. Never one to share in Charlie's idealism, Agnes lacks her own moral compass, doing as she pleases, in pursuit of her own goals. Although engaged, much like Charlie, she is hardly monogamous or faithful in her relationships.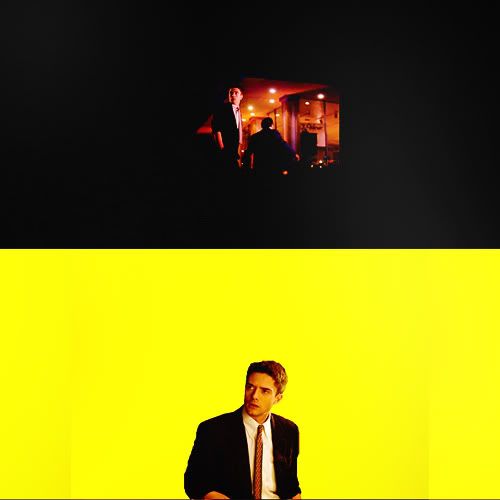 TOPHER GRACE as
MATT MITCHELL
Senator Walker's Legislative Director
Sarcastic and the self-appointed smart-ass of the office, Matt is still getting his feet wet in the legislative world. He and Charlie have a good work rapport, both of them too smart for their own good, but that sours when Matt realizes (later) that Charlie and Lucy were "together." Much of the story is seen through Matt's eyes (Charlie and Agnes and Senator Walker or the other main "protagonists") as he matures into a viable political player.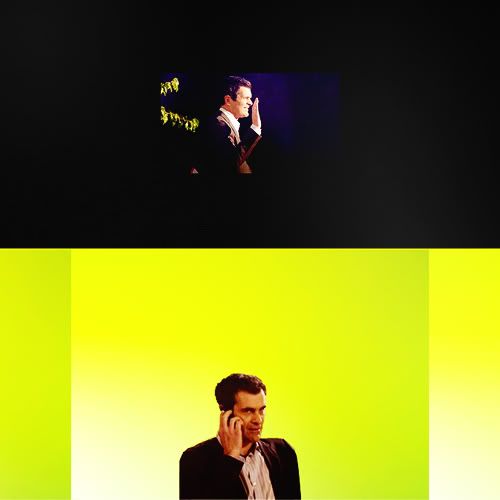 TY BURRELL as
SENATOR JON REED
A freshman Senator from Maryland, Reed is a bit of a joke. His ineptness and absurd statements all but guarantee him a parody on Saturday Night Live or a nod on The Jon Stewart Show. Affable and generally personable, Reed rode to victory on his personality less so than his policy promises. In a bid to save Senator Walker's name (and in perhaps an attempt to tarnish Reed's), Agnes suggests that Senator Walker form a partnership with Senator Reed (and essentially throw him under the bus). Senator Reed proves to be a wild card none of them predicted and has his own agenda to follow.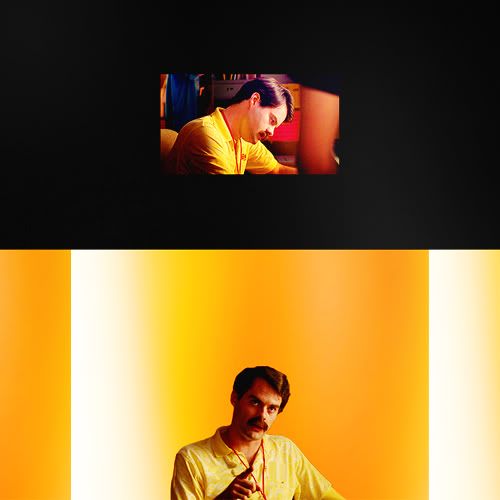 BILL HADER as
RAY GREEN
Senator Reed's Chief of Staff
No-nonsense and old-fashioned, Green attempts to steer the runaway ship known as Senator Reed's office. With the patience of a saint, Green rarely loses his cool and keeps the office going.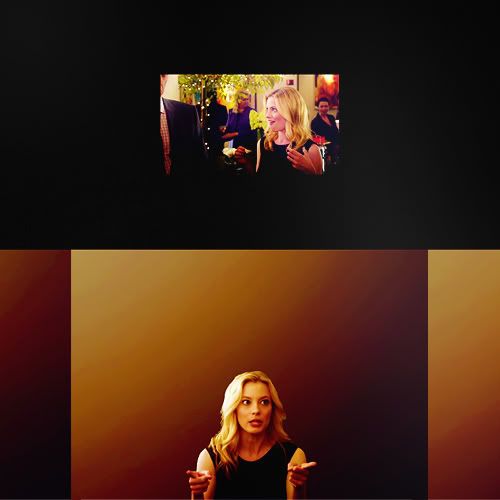 GILLIAN JACOBS as
AUDREY MCGILL
Senator Reed's Press Secretary
A social climber of the highest order, Audrey manages Senator Reed's publicity (more damage control than promotion) while also making sure her name is on every guest list imaginable in D.C. She's met the president. Four. Times.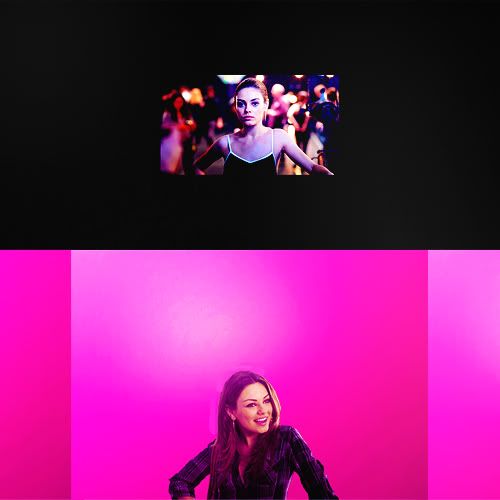 MILA KUNIS as
LUCY COOK
Senator Reed's Legislative Aide
Lucy's only been working on The Hill for the past year. A former staff assistant, and before that, a campaign volunteer in Baltimore, she likes the work and plans to stick around for awhile (barring Senator Reed's reelection prospects). She also is selfish, fickle, and strings Matt along while pining for a mostly uninterested Charlie.
THE GUEST STARS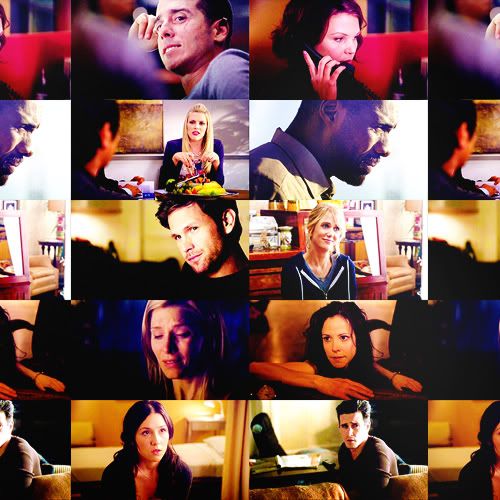 KIRK ACEVEDO as RYAN CARDENAS, Agnes's hedge fund manager fiance;
GINNIFER GOODWIN as JESSICA HORNE, a reporter with The Washington Post who later in the series begins a relationship with Matt;
BUSY PHILLIPS as ALICE BUCK, Senator Walker's gabby and flighty personal secretary;
IDRIS ELBA as THOMAS CAMPBELL, a rival politician and New York Senator;
MATTHEW DAVIS as JACKSON YOUNG, a former employee of the Federal Reserve and the source of the leak set to damage Senator Walker;
KRISTEN WIIG as LILLIAN PRICE, a D.C. blogger who hits it off with Charlie;
MELORA WALTERS as RITA WALKER, Senator Walker's much harangued wife;
MARY-LOUISE PARKER as IRENE REED, Senator Reed's hard-boozing socialite wife;
SHANNON WOODWARD as LIZZY WALKER, Senator Walker's "perfect" daughter;
PJ RANSONE as LEWIS WALKER, Senator Walker's tough-living and troublesome son.




THE EPISODES

1.01 PILOT (THE 112TH CONGRESS): The show opens with a montage of news reports, a barrage of clips all stating the same thing -- we are on the verge of an impending financial crisis unless the federal government is willing to do something and step in (or are we too late?). Cut to CHARLIE NICHOLS drumming his hands on his desk in the Dirksen Senate Building. We cut to AGNES ANNE BENNETT stepping out of a chartered car and walking towards the entrance of the same building. Montage set to WAY OUT (Yeah Yeah Yeahs) as we follow her up to SENATOR HALL WALKER's office. The first episode is basically Charlie convincing Agnes to work for the office, and she agrees, and along the way we meet the main bulk of the cast.
END CREDITS SONG: YOUNG AMERICANS, David Bowie

1.02 BANKING, HOUSING, AND URBAN AFFAIRS: Agnes's first day at the office happens to coincide with a floor vote for a big appropriations package. We also find out about Charlie and LUCY COOK's brief fling the previous summer, a fact MATT MITCHELL has no knowledge of, and continues to flirt (and fail) with Lucy. Senator Walker meets with SENATOR JON REED for the first time, and we meet the rest of his staff.
END CREDITS SONG: PURSUIT OF HAPPINESS (Kid Cudi Cover), Vancans

1.03 CAPITOL SOUTH: Senator Reed makes a huge gaffe in a Sunday morning talk show interview, and his office scrambles. We get to see his office at work, and we also see Lucy rejected by Charlie. Senator Walker begins to get serious about running for the presidential election, still two years off; SENATOR THOMAS CAMPBELL, a rival, makes his similar goals known.
END CREDITS SONG: IN THE NEW YEAR, The Walkmen

1.04 THE RAPTURE: Religious protestors from Pennsylvania prove an unexpected problem as they flock to D.C. to make their point. In the B-plot, after a drunken night out (and at the end of the episode), Matt and Lucy sleep together.
END CREDITS SONG: DREAMS, TV on the Radio

1.05 ALL QUIET ON THE WESTERN FRONT: The episode picks up where the last episode left off: Lucy and Matt sleeping together. The morning after sees Matt alone in his apartment, and when he arrives at work, he makes a quick stop off on the first floor at Senator Reed's office where Lucy blows him off. Dejected, and bitter, Matt will come to write Lucy off completely by the episode's end.
END CREDITS SONG: A PRAYER, Madeleine Peyroux

1.06 CONSTITUTION AVENUE N.E.: Senator Campbell and Senator Walker butt heads on a crime bill. D.C. blogger LILLIAN PRICE has dirt on Charlie, and Agnes is forced to manage it. Senator Walker's estranged son LEWIS pays the office an impromptu and unexpected visit at the close of the episode.
END CREDITS SONG: DON'T PAY THEM NO MIND, Nina Simone

1.07 HAWK AND DOVE: We meet the rest of Senator Walker's family for the first time -- his quiet and sad wife, his troubled son, and his younger daughter, a senior at Georgetown. We see the fissures in Walker's home life, and this is paralleled by Senator Reed's own at-home life with his boozy socialite wife, IRENE.
END CREDITS SONG: SWAY, The Rolling Stones

1.08 ALEXANDER HAMILTON: In this episode, we meet JACKSON YOUNG, a former employee at the Federal Reserve who in the days leading up to the pilot episode leaked vital information about the economic instability of the nation -- Senator Walker's name figuring heavily into the report. The Washington Post finally runs it, and Senator Walker's office tries to deflect the heat. In this episode, Matt meets JESSICA HORNE, a reporter from The Post, and the two hit it off.
END CREDITS SONG: LIKE A ROLLING STONE, Bob Dylan

1.09 THE FALL OF THE WORLD'S OWN OPTIMIST: The fallout from the leak continues, and to add insult to injury, Senator Walker's wife moves out. Midway through the episode, Agnes and Charlie head out for a late drink. Cut to a darkened bar scene between Agnes and Charlie where the two toe the line of going home together, set to BIG AND SMALL (Sui Zhen). Episode ends with Charlie waking up with Lillian.
END CREDITS SONG: ONE OF THESE MORNINGS, Moby

1.10 EX POST FACTO: The Secretary of the Treasury, an old friend of Senator Walker's, resigns in a surprise move. Matt and Charlie get into a fight in the office. Audrey overhears a tidbit of potentially dangerous gossip at a House Committee reception. This is the filler episode when we bide our time for shit to get real, lol.
END CREDITS SONG: MAMA WON'T YOU KEEP THEM CASTLES IN THE AIR AND BURNING, Clap Your Hands Say Yeah

1.11 THE LONG WAY DOWN: The direction the economy is taking is clear at this point, and Agnes struggles to find a way to control the damage that will likely reach Senator Walker's office. Meanwhile, she gets into a huge fight with Charlie, seemingly about work, but it's become increasingly clear to the both of them that though not physically consummated, they've stepped over the co-workers boundary somehow. We also see Agnes's fiance, RYAN, and his role in the looming market disaster, and at the end of the episode, he and Agnes break up and he leaves her.
END CREDITS SONG: DON'T LET THE SUN GO DOWN ON ME, Elton John

1.12 YOUNG AMERICANS: The market has reached its tipping point. Jackson is a wanted man. It all reaches inevitable fruition as the Treasury Department and the Federal Reserve panic, and banks follow suit. A final montage set to SUN WILL SHINE (Akron/Family) shows Matt and Lucy as they go their separate ways, and as she leaves the building, her BlackBerry buzzes, a news alert about the market crash, the Capitol looming behind her; Senator Walker watch the story of the economic meltdown unfold on his television screen, his face resigned; Senator Reed holding his head in his hands, suddenly responsible for more than he ever thought possible; last, the scene cuts to Agnes and Charlie still in the office -- and they kiss.
END CREDITS SONG: BADLANDS (Bruce Springsteen Cover), Cristina Dona


SEE YOU NEXT SEASON.