So. It's a Friday night. I may or may not have the flu. And I am bored. Enter, fanmix. And for what else? Band of Brothers, lol. I'm probably obsessed. But this time around I narrowed down the focus of the mix - to their time spent in the Ardennes Forest near Bastogne in late 1944 and early 1945. The title of the mix - Weather for Airstrikes - comes from the translation of the Sigur Ros song "Vidar Vel Til Loftarasa," which loosely means "today, it is good weather for airstrikes."

So, without further ado - 18 songs, available individually and in a zip & image heavy. Enjoy!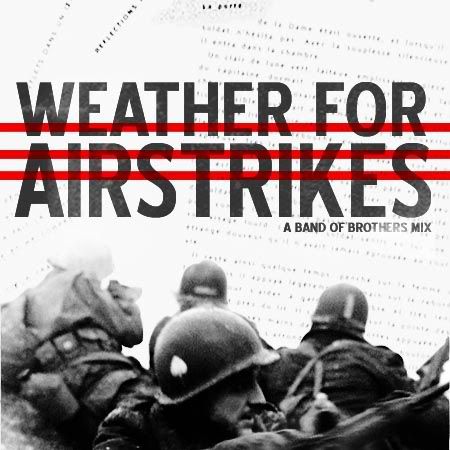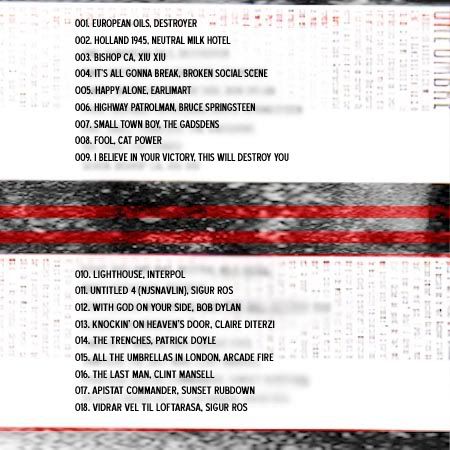 ZIP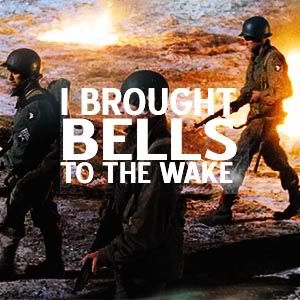 oo1. EUROPEAN OILS; destroyer


i made a tomb for all the incompatible cells i could take
and i, i brought bells to the wake
and you, you didn't mind
shedding your beautiful european blood
as i screamed, "death to the murderers we've loved all our lives!"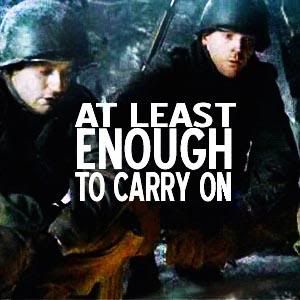 oo2. HOLLAND, 1945; neutral milk hotel


but now we must pack up every piece
of the life we used to love
just to keep ourselves
at least enough to carry on
oo3. BISHOP, CA; xiu xiu
when we see the hate in your eyes
it doesn't make us better men
the mine has crushed your brother
as he ruined our rotting sky
a white blast of black hot powder
as you lapse into a real boy
oo4. IT'S ALL GONNA BREAK; broken social scene


waiting for tricks
the tricks look so good
i bet everyone's waiting in the woods
oo5. HAPPY ALONE; earlimart


call in the airstrike
tell them to make the drop
oo6. HIGHWAY PATROLMAN; bruce springsteen


now ever since we was young kids it's been the same come down
i get a call over the radio - frankie's in trouble downtown
well, if it was any other man, i'd put him straight away
but when it's your brother sometimes you look the other way
oo7. SMALL TOWN BOY; the gadsdens


mother will never understand
why you had to leave
and the answers you seek
will never be found at home
oo8. FOOL; cat power


why can't we see our fortunancy,
living as legends have lived
bane and dismannered
we coax all the time
knowing that nothing is left when we die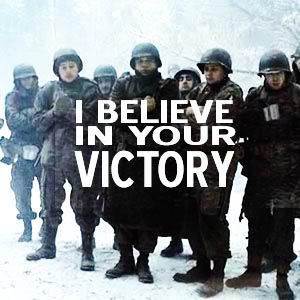 oo9. I BELIEVE IN YOUR VICTORY; this will destroy you


instrumental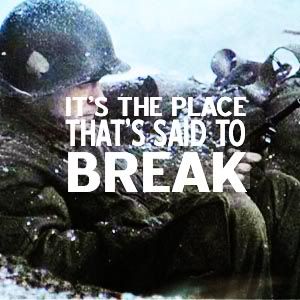 o1o. LIGHTHOUSE; interpol


it's the place that's said to break
it's just as safe from the outside tonight
o11. UNTITLED FOUR (NJSNAVLIN); sigur ros
o12. WITH GOD ON OUR SIDE; bob dylan


so now as i'm leavin'
i'm weary as hell
the confusion i'm feeling
ain't no tongue can tell
the words fill my head
and fall to the floor
if god's on our side
he'll stop the next war
o13. KNOCKIN' ON HEAVEN'S DOOR; claire diterzi


mama, wipe the blood from my face
i'm sick and tired of the war
o14. THE TRENCHES; patrick doyle


instrumental
o15. ALL THE UMBRELLAS IN LONDON; arcade fire


i lie around and let the darkness fall
'cause i've got a sense of perfection
and nothing makes much sense at all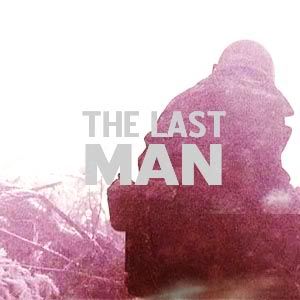 o16. THE LAST MAN; clint mansell


instrumental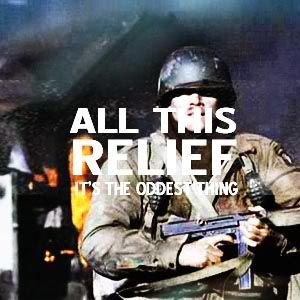 o17. APISTAT COMMANDER; sunset rubdown


all that you left you left for someone
all of this hurt that's wilted off
all this relief, it's the oddest thing
oh my god oh my god oh my god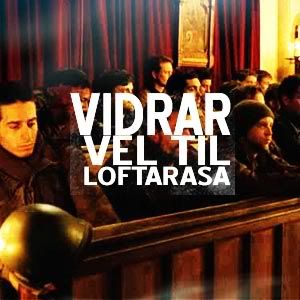 o18. VIDRAR VEL TIL LOFTARASA; sigur ros
images from
here
and textures from
here